Any Song.
Any Platform.
Have you ever tried to share a song to a friend via iMessage, only for them to complain that your link is to a different streaming service than theirs? Or has a friend sent you a link to a song on YouTube but you really want to listen on Spotify? Thats why I created SongLinkr. A simple utility that takes links to songs, and gives you the freedom to choose which platform you use.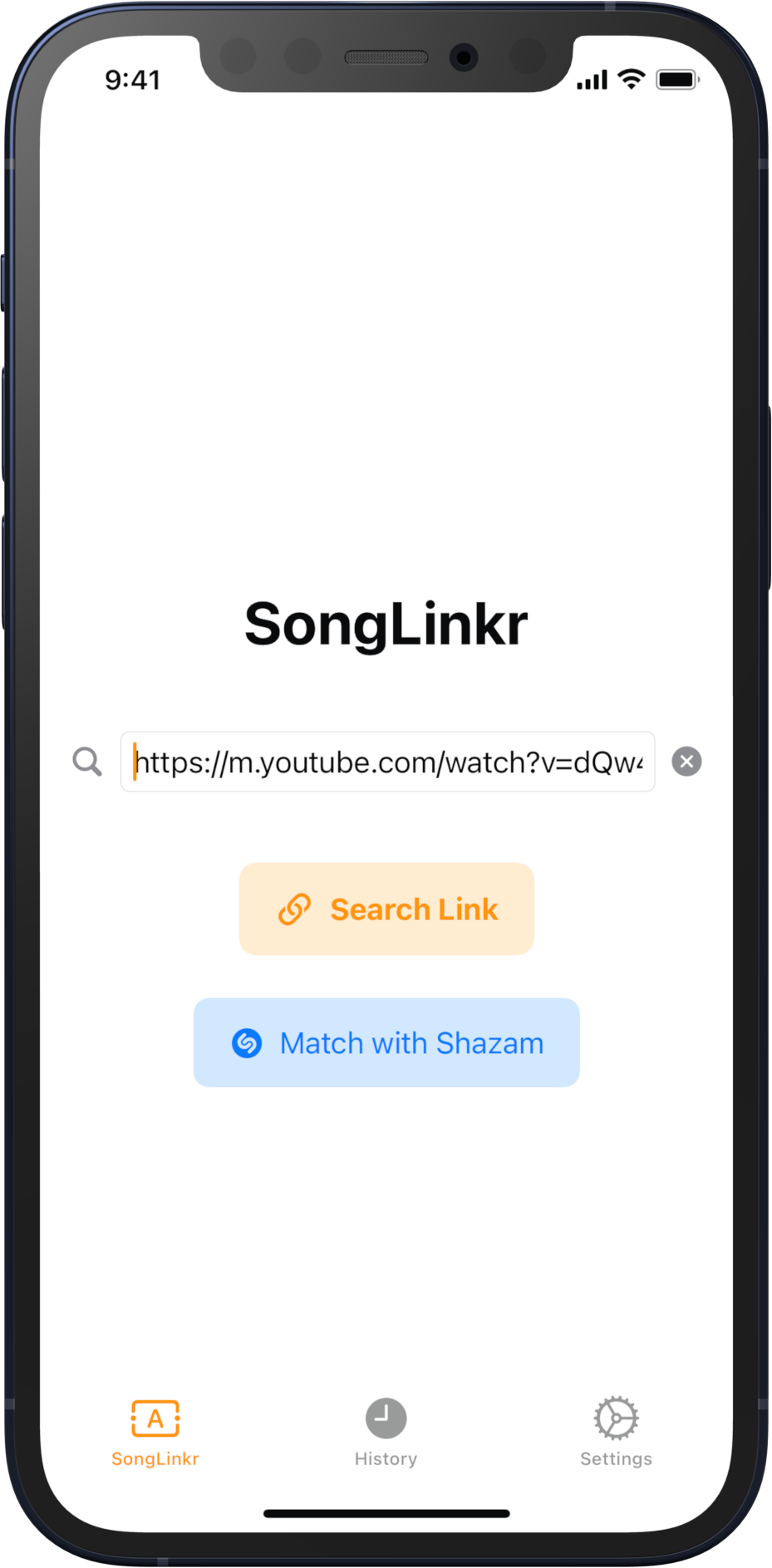 Results From Across The Web.
SongLinkr utilises the Song.Link API to power its search results. That means that you can get results for a wide, and growing, range of streaming services and music platforms from across the globe. Platforms include: Spotify, Apple Music, YouTube, Soundcloud, Google, Amazon, Deezer and many many more.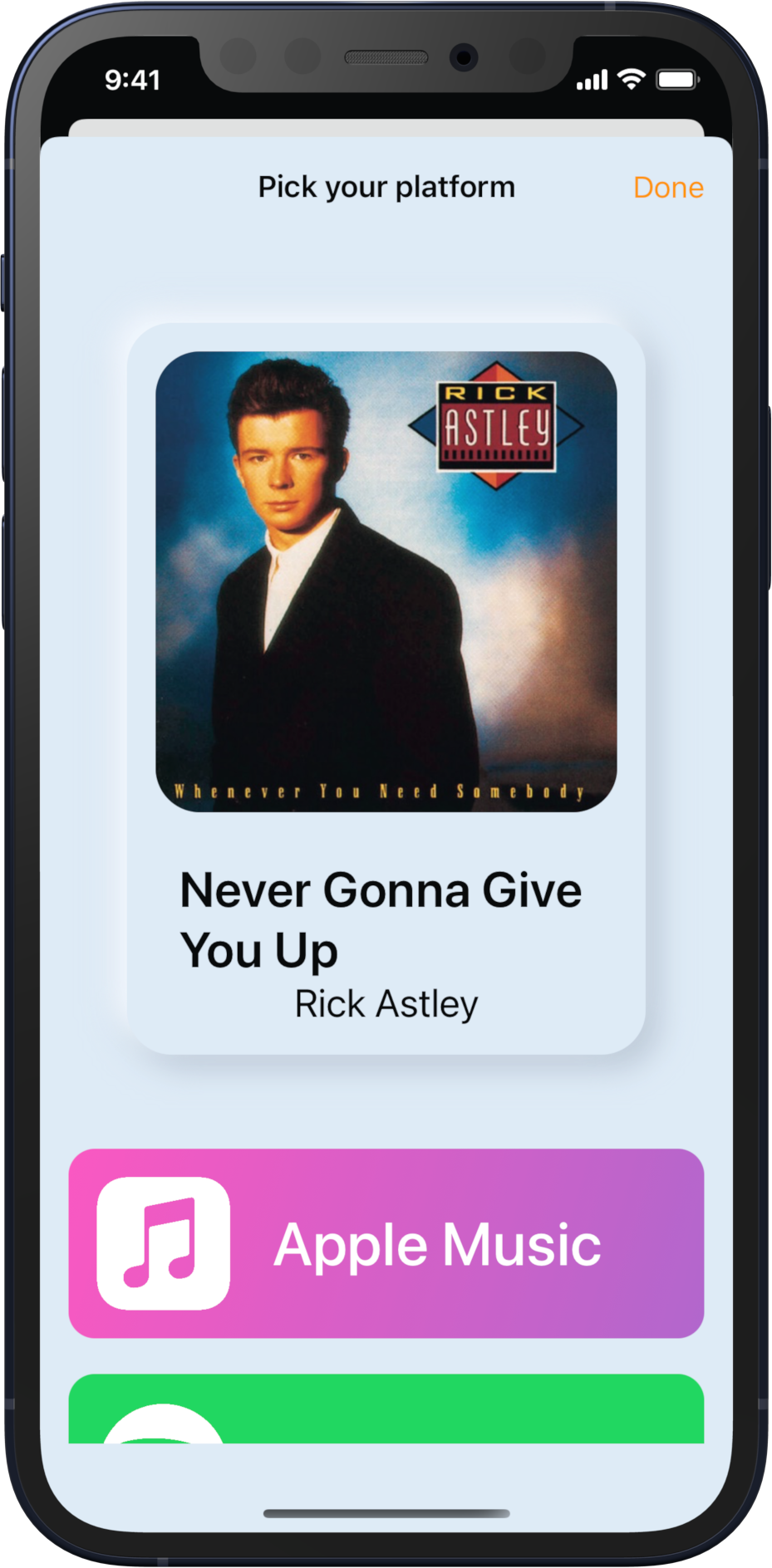 Shazam. Built In.
Using Shazam's music recognition technology allows you to find matches to any song you hear playing around you, be it at a shop, in a restaurant or just on the radio. And even better these Shazam results sync to your Shazam app and Control Center and show up in your search history there.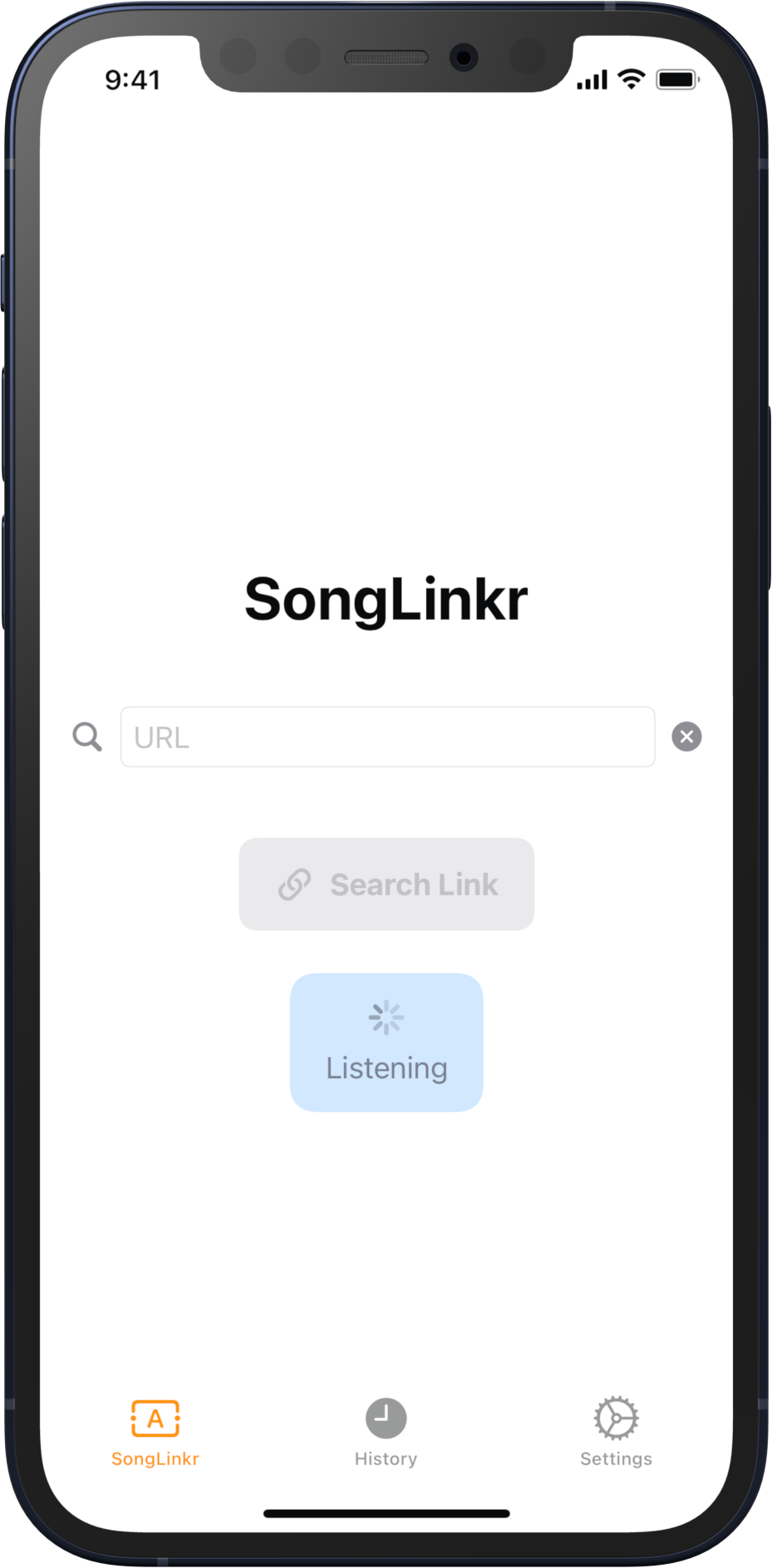 Auto-Paste Links from Clipboard
If iOS recognises that your clipboard contains a link when you launch the app, SongLinkr will automatically paste that link into the search field so that you can get results even quicker.
Auto Open Favourite Platform
Prefer Apple Music to Spotify? Or perhaps you have a YouTube Music subscrption? Set your default platform in SongLinkr's settings and choose to automatically open results in that app straight away. No more scrolling to find your platform needed!
Customisable by Default.
SongLinkr has a plethora of settings for you to adjust to make your experience as seemless as possible. Select your default platform, sorting preference and much more.
Day or Night, Dark or Light.
SongLinkr implements iOS Dark Mode and darkens the colour schemes to be gentler on your eyes in the dark
Send To SongLinkr
SongLinkr comes with an action extension so you can send a link straight to the app, from any share sheet on your device.
Jump straight to the app.
Where supported, if you select a platform and have the app installed SongLinkr will skip safari and open you straight into your chosen app.
Deep Link Integration
Type "songlinkr:" infront of any website in your browser and be taken straight to the app with the link pasted ready to search
Siri Shortcut
Siri Shortcut included to further your own customisation and use in complex shortcut flows.
History Tab
All searches are recorded into your history so you can easily retrieve past results quickly to share with your friends and family.
¡Hola! and Guten Tag
SongLinkr is now translated into Spanish and German! If you spot any issues with translations or want to help write translations for more new languages then get in touch here.